Not Logged In!
To use the downloads you must first register with searchforsites.co.uk and be logged in.
Registration is free and easy to do and the registration form can be found here Registration form
Download Options
The data can be be downloaded in the following formats
KML format for use with maps.me
CSV format for use with Garmin sat nav devices
OV2 format for use with TomTom sat nav devices
Level of Detail
Standard Members less than 1000 points
For a registered standard member, the downloads include just basic information, the site name and its location
Contributing Members with more than 10000 points
For those members that contribute to the content of searchforsites, you get so much more detail in the download.
You not only get the name and co-ordinates, but for KML files you get all of the additional information for each site, including a list of the known facilities, location information, pitch information, tarrif information and any additional information known for each site
Notes:
CSV files are lmited in the amount of additional information they can support so the additional information is limited to a list of the known facilities
OV2 files do not support extended information for custom POI files
KML Format for Maps.Me
Whilst work is still ongoing for a dedicated offline app, this is a suggested solution to be able to have markers with a mapping tool that works offline
Mapping is provided by maps.me and can be downloaded free for both iOS and Android.
Download maps.me for your device from here


Instructions
To allow direct opening into maps.me on an iPad, this process should be done using Safari as the browser
Select the type of site and pin colour you require...
Once you have selected colour and category type, press the Download button and the file will be downloaded.
This file can then be opened in maps.me application
On an ipad, a window will open and the file will be displayed with the option to Open in "maps.me", simply click on this to load the markers
CSV Format For Garmin Sat Nav
CSV file formats can be used with the majority of sat nav units from Garmin
Details on the format can be found >>Here<<
Instructions
Select the catgeory of file you want to download and press the "Download" button. This will save a csv file which you will need to upload to your Garmin satnav along with a suitable icon to show the markers. The icon MUST be the same name as the csv file and in the same folder
Custom Icon
Save this image to the same folder where you save the csv file
Right click and 'save images as '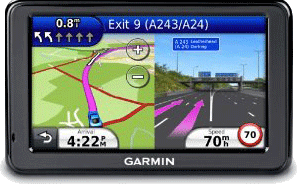 OV2 Format For TomTom Sat Nav
OV2 file formats can be used with the majority of sat nav units from TomTom
Instructions
Select the catgeory of file you want to download and press the "Download" button. This will save a .ov2 file which you will need to upload to your TomTom® satnav along with a suitable icon to show the markers. The icon MUST be the same name as the .ov2 file and in the same folder
Custom Icon
Save this image to the same folder where you save the csv file
Right click and 'save images as '